Incredible Detail
Every model features the finest attention to detail, from the wheels right through to the air cleaner pipes.  Each Iconic Replicas model is true to the original - just in 1/50 scale. Some of these trucks have no doubt passed you going the other way on our great nations highways , or maybe you've been in a traffic build up somewhere and come across a huge over-dimensional load being transported by one. Or quite possibly your mother and father built a business with one or more or your brother or sister drove one!!!These trucks were built right and made to last. Classic traditional Kenworth style.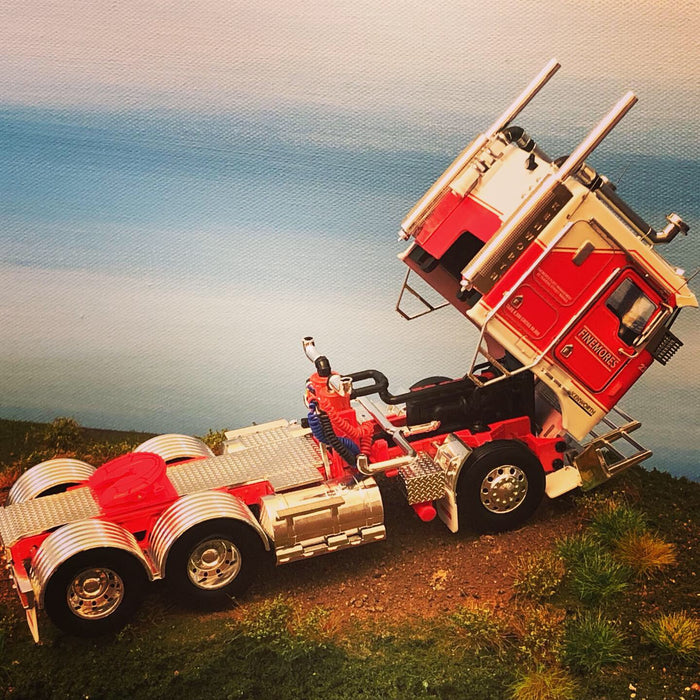 Collectable History
Iconic Replicas are proud to have created a die-cast model truck series designed to replicate the true version.  Each truck forms an important part of Australian trucking history for you to collect and display.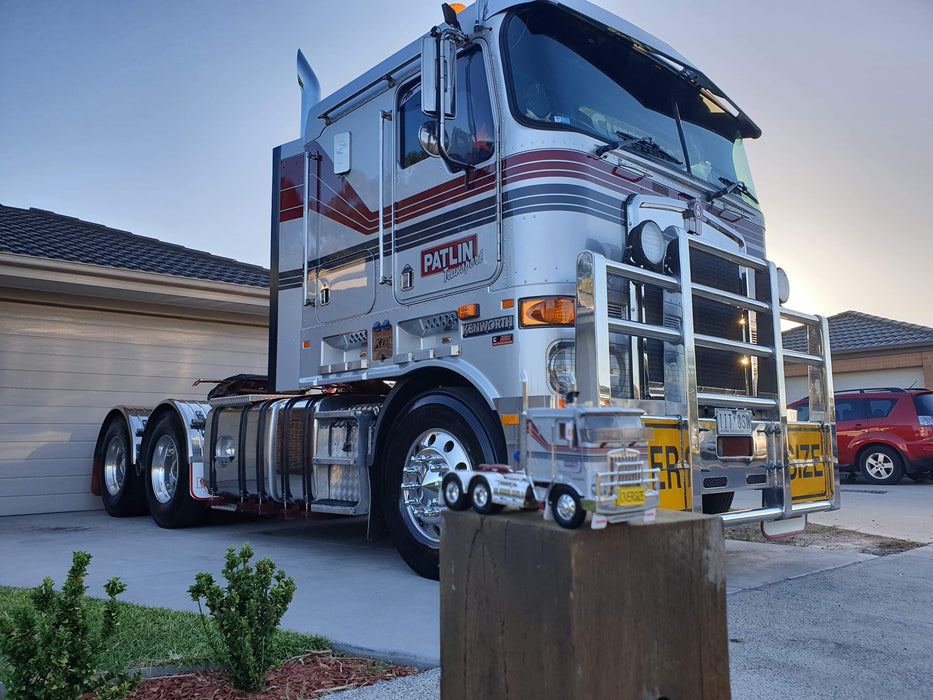 Australian Owned
We're a family owned and operated business located in Melbourne,  Australia.  We're happy to ship anywhere in the world. Please don't hesitate to get in contact with us with any questions.
Our Facebook page , ICONIC REPLICAS, is a great place to contact us and talk diecast, just hit the "like" tab and get all the updates on pre-order models or future releases. Stay in check with the many Facebook groups that showcase all brands of diecast trucks directly from group members collections and you're bound to see these trucks pop up .
Here at Iconic Replicas, we like to give a personal type of service, so quite often your purchase will be accompanied with a pen or drink cooler or hat or sometimes all three for free as a thank you from us.
Just a few of the differences that sets us apart from the rest....

Kenworth K100G
Iconic Replicas 1:50 Scale Diecast Model
1:50 Scale

Each Iconic Replicas model is a highly detailed 1:50 scale of the actual truck

Attention to detail

Our trucks feature opening driver & passenger side doors, rubber tyres and detalied driveline components

Australian Features

Iconic Replicas models are based on Australian truck designs with right hand drive and detailed interiors.

Kenworth Trucks

Our first series is the classic Kenworth K100G and K104 Aerodyne (coming soon)